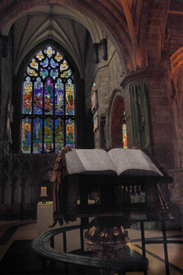 Paul and Julie are passionate photographers and the quality of their work speaks for itself. Their enthusiasm and creativity enables them to produce memorable reportage and formal images of your special day. They can offer a mix of creative or traditional photo's depending on the client's preference.

Before the wedding we like to meet with the couple and we can also arrange a "getting to know you shoot" where we will have a short informal photo session at a scenic outdoor location. This gives everyone a chance to get familiar with each other and means that on the day you'll be completely comfortable with the photographer. It also mean's that Paul and Julie can see what the client is looking for and tailor their schedule to suit. This preparation also includes visiting the venue before the event to find good locations for those perfect photographs.
Standard
A typical package can include a mix of both formal and informal photographs taken throughout the day starting from the bride making her final preparations, the ceremony, the all important first kiss through to a mock cutting of the cake. The price is £600. The photographs would be presented to the client on a disc
Premium
The premium package will give you two photographers so every tear and smile is captured and the photographers will arrive for the bride and grooms preparations and stay until at least 10pm. This package includes the photos on a disc with a photo album included. This package cost £1075.
We are fully aware that everyone is different and we are happy to tailor our packages and prices to meet your requirements.
Albums
The premium package has an album included, For the standard or tailored packages it can be purchased at an additional cost of £100. The album is a 50 page 30cm x 30cm photo book this holds up to 130 images, however as we are all different we can offer a selection of albums for you to choose from.
Examples of our work can be found in our Wedding Gallery page.